Seton School Swim Team
Join a swim team & community with a winning culture.
Most sports teams have a small, isolated community and many of the players see limited playing time. The Seton School Swim Team connects parents and players to a swimming community that allows athletes to have fun, always get playing time, and be a part of a winning culture.
Benefits of Joining Seton Swimming:
Fun
Life Skill
Opportunities for Leadership
Healthy & Active
Travel & Lodging
Personal Gear
Part of A Winning Culture
Get Constant "Playing Time"
While most team sports limit your playing time in practice and in games, our swim team lets every swimmer play and compete every day.
Enjoy The Satisfaction of Competing
With most team sports, you can feel like you and your child are putting in more than your getting out. Our swim team allows every swimmer to compete.
Join Our Family & Community
Whether you're new to Seton School or you're a veteran, the swim team connects all ages & grades into one strong community.
Registration Fees
Every registration includes shorts, t-shirt, and a swimcap.  If it's your first year, you also get a Speedo swimbag embroidered with your name. 
Swimming: $190 for the first child
$130 for every additional child in the same family.
Diving: $190 for the first child
$190 for every additional child in the same family.
After you fill in the registration form, you will be redirected to Paypal for payment.
You do not need a Paypal account. You can 'checkout' as a guest with a credit card.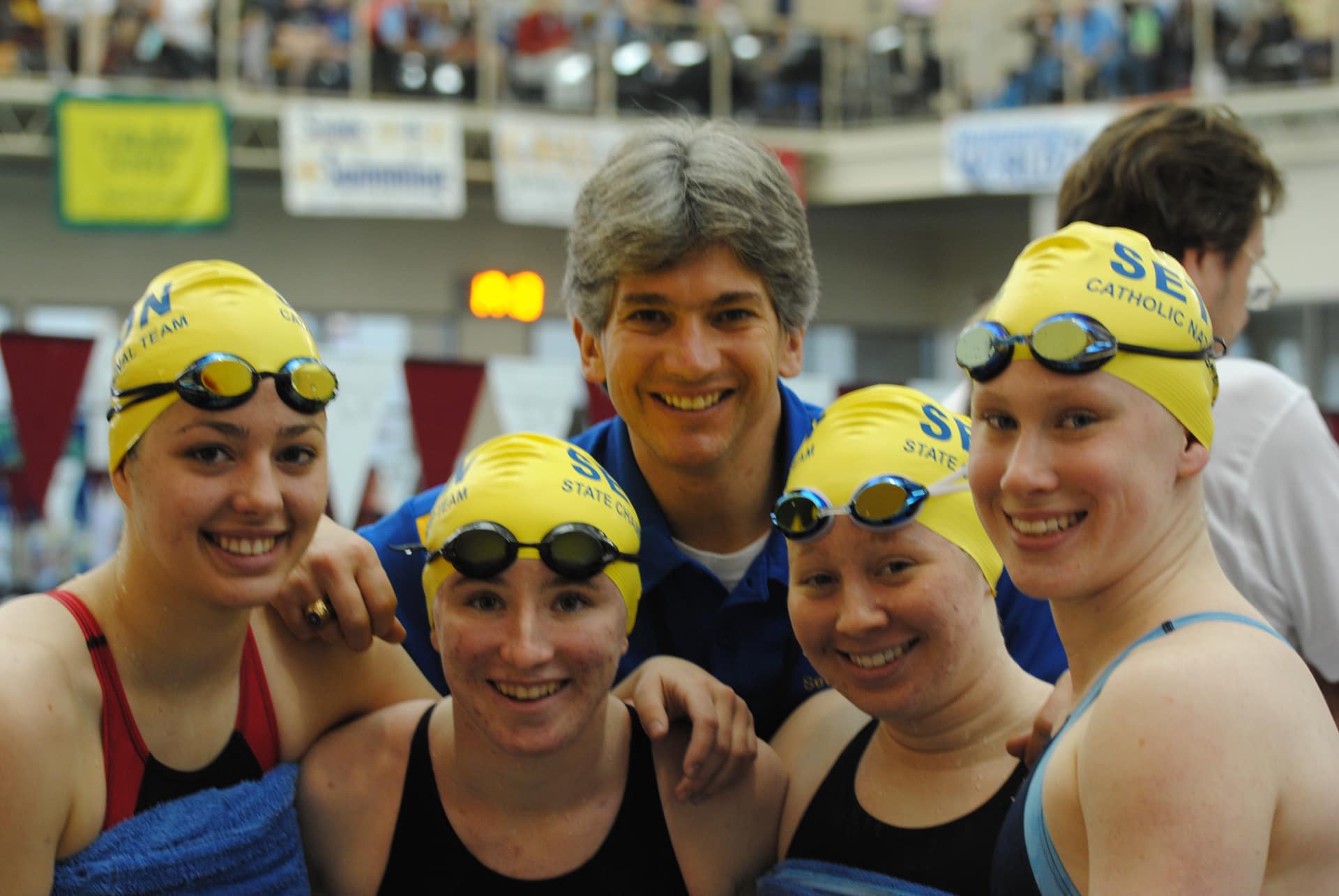 Step 1: Register For The Team
Fill out the form below and complete the registration process.
Step 2: Meet With The
Head Coach
Attend pre-season meeting, and be guided through the handbook.
Step 3: Team Spirit
Purchase Optional Custom Apparel